You can download the full music program for the summer months view here. Information about the Amsterdam Organ Summer can be found at this page.
Chapel Choir of Jesus College, Oxford
Friday, June 30, 8:15 p.m
Royal Holloway College Chapel Choir, University of London
Monday, July 3, 8:15 p.m
Queen's College Chapel Choir, Cambridge
Friday, July 14, 8:15 p.m
St Paul's Cathedral Choir, London (Vicars Choral)
Monday, July 17, 8:15 p.m
are entrance tickets here available.
National Youth Choir of Scotland
Saturday, July 29, 8:15 p.m
Tickets are €10 each and here available.
Unless stated otherwise, the concerts are freely accessible and a collection will be held afterwards.
If you have any questions, you can contact concert@muziekindenicolaas.nl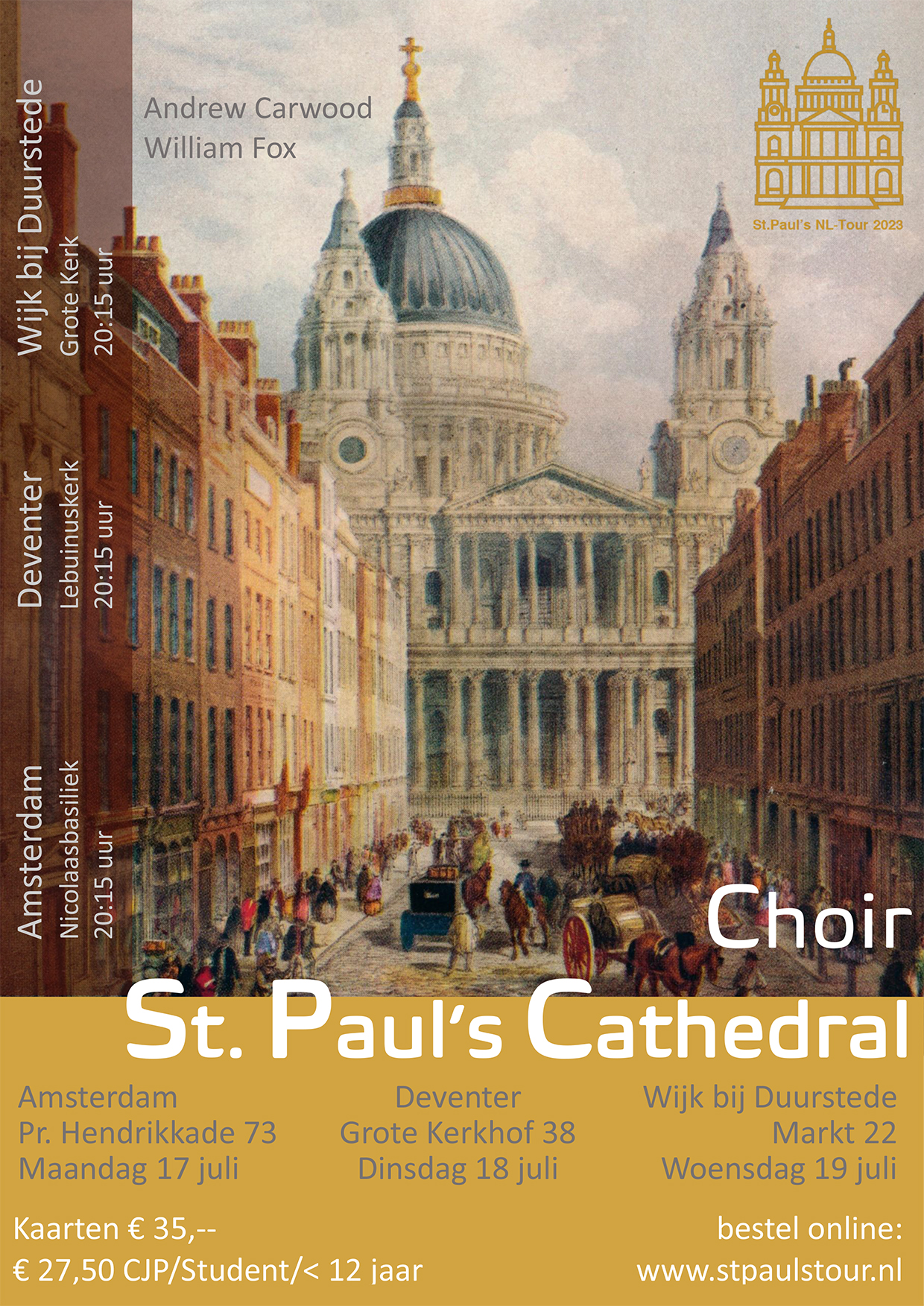 H. Nicholas Basilica
Prince Hendrikkade 73
1012 AD Amsterdam