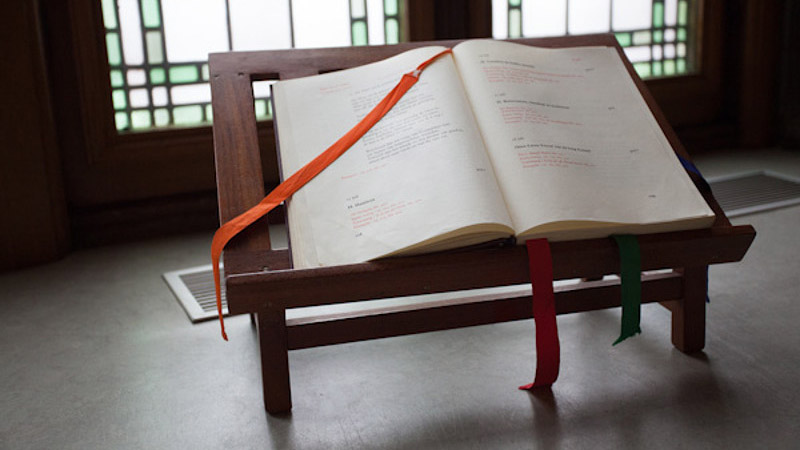 The Eucharist is solemnly celebrated in the Basilica every Sunday morning. The music is provided by the Collegium or the Consort. Since 2010, this mass has been broadcast live on NPO2 several times a year, and can be seen on NPO Start.
Anyone who attends the Sunday Eucharistic celebration in the Nicholas Basilica will notice that the liturgy has a special character. Keywords are attention, peace and quiet. The use of the monastic chants from the Abbey Book, in combination with the attention, peace and quiet throughout the celebration, has led to 'Abbey Liturgy'. This term does not appear in the dictionary, but in the Nicholas Basilica, abbey liturgy is a living reality.
During the liturgy in the Basilica, the monastic chants from the Abbey Book are alternated with polyphonic masses and motets. There is a lot of early music that fits seamlessly with the modality of the Abbey chants: both the Collegium and the Consort explore the entire European Renaissance.
H. Nicholas Basilica
Prince Hendrikkade 73
1012 AD Amsterdam